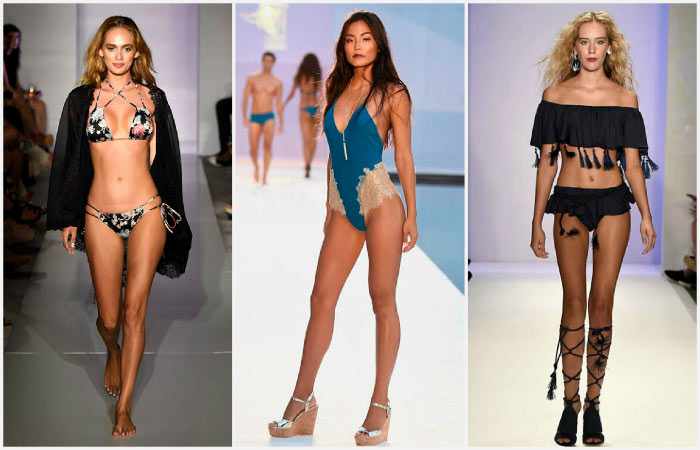 Courtesy: geniusbeauty
With high-end designers as well as high street brands becoming more creative in their swimsuit collection, people have a better variety of swimwear to choose from. Hence, for those looking for something great to wear on the pool party, check out the swimwear forecast for 2018 below.
1. Skin
The skin color was seen as a popular option in many fashion shows. There might be other colors that would suit your skin tone more but a skin option would look great on most.
2. Tassels
Like every other dress, swimsuits have also incorporated the tassels. They sometimes also make the swimwear look more bohemian chic and different. In addition to tassels on swimsuits, designers also showcased tassels jewelry, especially earrings as another way of dressing you up for a pool party.
3. Cover ups
The runway was filled with eccentric cover ups whether it was plastic pants or capes, it was seen as a popular trend. A great idea would be to wear a printed cape over a plain black bikini for relaxing on the beach.
4. One pieces
One piece swimsuits are still in style, however now they have bene made more fun and interesting. Many designers have added cuts that show off the cleavage or the neck line to make the it all more appealing. Also bold one piece prints also really adds to the beauty of the whole outfit.
Therefore, before you are going to buy swimwear online or with your best friend to a nearest store swimwear shopping, follow the aforementioned tips.